Isolation Transformer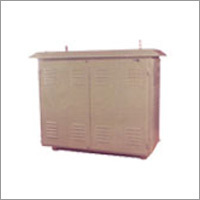 Isolation Transformer
Product Code : SC 02
Brand Name : VELSON INSTRUMENTS SERVICES
Switching of electrical equipments in industrial & commercial areas generates spikes up to 10000 Volts & high frequency Noises, thus distributing the sine-wave output.

The spikes can cause the failure of thyristors, Microprocessors, or other sencitive electronic devices.

The high frequency noises can interfere with Digital-Electronic equipment causing data corruption, erratic behavior, loss of memory etc.

Isolation / Ultra Isolation Transformers eliminates such noises & attenuates the spikes to minimal values, providing complete protection against such electrical disturbances. It consists of a double wound transformer with extremely low coupling capacitance to isolate the voltage spikes and reduce noise from main with extremely high insulation resistance.
Special Features

Symmetrical characteristics allow noise attenuation from both sides.

No impedance matching required.

No need for extra filter circuits.

Can be used where different groung potential exists or the groung of the equipment cannot be earthed.

No Secondary effects like resonance etc., as with filters.

INPUT
SINGLE / THREE PHASE APPLICATION
RATING
FROM 0.5 TO 750 KVA
REGULATION
BETTER THAN 3% (APPROX.)
CONNECTION
DELTA / STAR FRO 3 PHASE
OPERATING POWER FACTOR
-0.75 TO + 0.75 (0.75 LAGGING TO LEADING)
DIELECTRIC STRENGTH
2500 V FOR 60 SEC
RESISTANCE
BETTER THAN 1000 MEGA OHMS
COUPLING CAPACITANCE
LESS THAN 0.1 pf
NOISE REJECTION
a) ISOLATION - UP TO 100 dB
b) ULTRA ISOLATION - MORE THAN 130 db
Trade Information
Main Domestic Market
East India